Come hang out, read blogs and link up....Tell us what's up, Buttercups???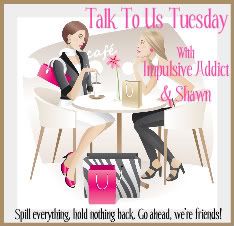 Whewwww, I made it through another milestone, and I even have my sanity left. As some of you may know, my oldest, Lexi got married this weekend. It was a beautiful outdoor wedding, complete with perfect weather, a stunning bride, a very handsome groom and some pretty badass food.
**not to toot my own horn or anything, but....beep beep.
The ceremony itself, was very sweet and slightly religious, since Tyler comes from a very devout family, which I'm sure tickled the hell out of Alexis' biodad and step mom, since they view me as the Anti-Christ. This was also the first time I've seen both of them together, since Alexis came back to live with me when she was fifteen, and since the step mom wrote her a pretty rotten email a few weeks ago. It was kind of hard for me to not kill them with death rays from my eyeballs, but it was my baby's special day, and Ithought such violence should be saved for another day. The Mr. was there and was of course as handsome as ever, with his tucked in button up shirt and such. I love it when he comes to events. It helps prove that he is, in fact, a real boy, and not just a figment of my imagination that I made up to appease my loneliness.
So instead of continuing to babble about it, how about I show ya some pics.....
The Mr. and me. He cleans up good, don't he. Hubba hubba! PS. Where are my lips???
This is Alexis, smiling during the opening prayer. What a happy girl.
S

ealed with a kiss.
The women of my family, well some of them. My Grams, my mama, my baby, me and my baby baby.
Their wedding cake and cupcakes.
Licking the wedding cake off her face.
The new Mr. and Mrs.
The first dance.
And of course. Kate and I, showing how and how not to act in public.
The weather was perfect, the ceremony was perfect and I believe the couple is perfect for each others.....
Have an awesome day!!!