That's just plain FACT!
Can I just be the first to say Thank God it's not Monday anymore. Seriously, yesterday was the worst Monday of the week. It kind of seemed like I had the touch of disaster, caused by my finger tornadoes and assquakes every time I turned around. Luckily, I didn't let it get me toooo down, and had a pretty damn productive night at work.
Which leads us to today. Tuesday, the second and less mortifying Monday of the week.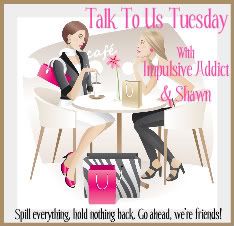 A day where you can go and link up with Impulse Addict and find out where she was during her own earthquake, and then check out Seriously Shawn's soft core porn pics, then you can link up, and we can all be life long friends.
But before you leave and go link up, let me let you in on something. No matter how bad your day may seem, or how low you think you feel, just take a look around the world and see the beautiful things that surround you everyday, and be thankful you're here to enjoy them.
My little maple is in full glory.
The only hydrangea bunch I got this year.
My I-don't-know-what-the-hell-they-are-but-they're-pretty trees.
I love the way the water beads up on these leaves.
One of the prettiest sunrises I've seen in a long time.
Master Qui-Obi-Won-Yoda out!